Our team has created many security programs for Fortune 5, Fortune 500, SMB's, and shaped strategic and tactical plans for start-up companies in the US, UK, and EU.
Members of our team have also held Top Secret / Sensitive Compartmentalized Information (TS/SCI), US Government security clearances.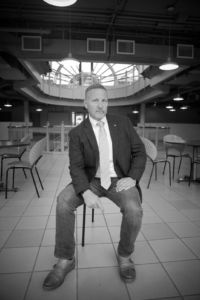 Rick Orloff, CISSP, CAPI, v~CSO
Rick Orloff is a nonbureaucratic operations-minded security executive with more than 20 years of industry experience in Silicon Valley and global markets.  Rick has held executive leadership roles with Apple, eBay, Code42, and Lam Research where he designed, delivered, and operationalized security programs supporting global business models. He is a Certified Information System Security Professional (CISSP) as well as a licensed Private Investigator. Rick identifies root problems and scales teams to deliver on critical programs with defined outcomes. Success always includes building stakeholder decision-making frameworks to accept, transfer, or mitigate risks.
Rick spent seven years at Apple Inc. (APPL) leading and building a variety of global security programs to protect Apple's sensitive data and critical initiatives.  He also developed a security framework for the supply chain, was responsible for strategy and execution relative to securing all prototype devices and was responsible for all critical investigations.  Additionally, Rick designed and implemented a new Physical Security Technology program worldwide.
During Rick's career, he has held a variety of government security clearances including but not limited to, United States Top Secret / Sensitive Compartmentalized Information (TS/SCI). Rick was instrumental in designing and implementing several public-private partnerships with a mission-oriented mindset. Rick's experience includes global threat management, cyber intelligence programs, and correlating geospatial data. Additionally, Rick designed and built world-class Security Operations Centers delivering meaningful and actionable results.
Rick has a direct personable style with excellent soft skills. He is also a member of several Boards of Directors and Advisory Boards.
Rick mentors' other leaders and has been quoted in national stories and key publications including The Wall Street Journal, Reuters, Associated Press, TechTarget, SC Magazine, Tech News World, Computer Business Review, CNBC, MSNBC, and CNN.
Great Attention To Detail
Security design includes tool normalization and measured staffing strategies.